The concept of marketing through content instead of direct selling is now popular and you will find a lot of small and big firms doing it already. Companies are utilizing SEO services and taking help from digital marketing companies. But is it enough? Just to start posting content in whichever form on whatever platform? No, there's more to it. You need to find the right type of content marketing to fit your needs and implement it so that it reaches your market effectively.
There are five broad types of content marketing one can pick from-
1.   Blog Content Marketing
This is one of the most common content marketing strategies used by companies, after all, roughly 70-80% of all internet users read blog posts. It is so for a reason, it appeals to almost all kinds of audiences, compatible with various platforms, and fits in with most businesses. Although not mentioning the blogs should not merely be about pushing forward your new product, it should provide value to the readers. You can generate clicks and sales if this is integrated with your Digital marketing plan.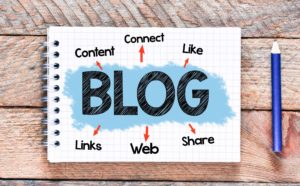 Give your readers a worthy experience and valuable information for which they would want to come back to you.
People on the internet have been saying that content marketing should shift to a visual format because nobody wants to read long-text is not valid. The blogging form of content sharing is still relevant and in fact, booming with new features like guides on Instagram and platforms like Medium gaining popularity.
2.  Infographics
Now, this is a hybrid between visual and text content, tackling the shortcomings of blogs to a certain degree, how? The attention span of a human is between 8-12 seconds. Obviously, the blogs aren't made with a few syllables. These are essentially pictures that share compact information that can be embedded within the blogs you post and also as standalone posts on your social accounts.
If made properly with the help of skilled graphic designers, this could turn heads and get a lot of shares and generate engagement for you. You need to be cautious with the content you put in here because you need to deliver your best in a few words and a little mistake and your customers will scroll by.
This format, although effective, does not cater to all your needs. It can not give a lot of information, can not do much in terms of persuasion, and will not directly lead to clicks. It's best if you use this type of content marketing along with other types and not depend on this solely to grow your business.
3.  Podcasts
Not new but visibly gaining more and more popularity as people now have a packed schedule. The industry is approximately worth USD 10 billion and expected to grow with almost 27.5% of compound interest. It is a convenient form to consume information or even just for the sake of entertainment.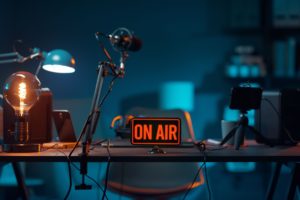 Podcasts are sharing information in audio format. This is a great way to get into content marketing but mind you, it doesn't go with all platforms and thereby you need to be conscious about the usage. These are not searchable and remain within a certain group. Say, you run a library chain, this will work wonderfully in your favour because it caters to a certain kind of community. But, do not hold back on these too much either even if it is not the kind of content that will be highly shared, this will build a community that is much easier to retain and you will end up with a very loyal listener base.
Spend some time, think about it, and find a format that fits you.
4.  Video content or vlogs
The most attention-grabbing and creative kind of format to start with is video content marketing. It appeals to the audience and it can include all elements of persuasion, and a well-shot video should be able to do wonders for your business. Did you know that youtube has more than 2 billion monthly users? It is no wonder.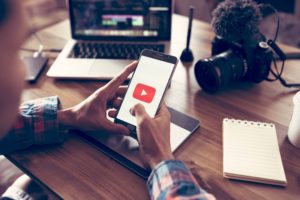 All these perks come with a cost, these can be expensive to shoot and just as time-consuming. If you can pull it off, this is the way to go, these are the hot takes, and people no matter what the industry and trying their luck here.
Find yourself a camera and get started, or what else could be done? Influencer marketing goes hand in hand with this one strategy. Find your perfect influencers and set them to do the job for you. But the problem here would be that the actual content delivery will not be associated with your brand.
Find what works for you!
5.  Social media
The final type of content marketing in the list is social media content marketing. Why choose this? Because most probably most of your consumers are here, spending roughly over two hours and 25 minutes. The content you spend time and effort on will be shared more and when you do try to sell your product or service, most of these platforms will make it easy for you.
Again getting a network set up will be easier for influencer marketing. Study the analytics you get and see what works, experimenting around in this type won't be a financial burden for you. You will have to find the platform that works, it could be good old Facebook, or as innovative as Pinterest.
Conclusion
The bottom line is that even though all forms of digital marketing will do something or other for you, there are a lot of content marketing examples that prove it. But finding the right or even better, the right combination can make all the difference.
Seems like it's too much? TBC Consulting is here to help you, the perfect digital marketing company in India to approach for consultancy when it comes to content marketing. We have been doing content marketing with an overall experience of 9 years with 85+ clients from industries like e-commerce, hospitality, healthcare, laundry, consumer retail, and franchise businesses.
Driven by the passion to create & impress with work, TBC Consulting works with clients from across India, London and The USA and has now grown to become one of the most sought after marketing companies in India.